Cast a new vision
We are a small, caring, community church that honors the past, affirms the present, and embraces the future by extending God's love in friendship to everyone. We strive to build and sustain a community inside our four walls and outside them of faithful, creative, caring disciples of Jesus Christ through inspiring worship, sound Biblical teaching and preaching, with loving fellowship.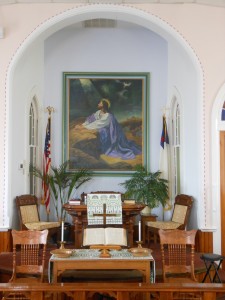 If you're looking for a church family or just not sure what God's purpose is for you in life, Zion U.M. of Freysville is there for you no matter where you are on your spiritual journey.
We provide a joyful and fulfilling place of worship and fellowship and can help get you plugged into a local caring Christian support network that encourages spiritual growth and community betterment.
We have an active and nurturing senior community who enjoys mentoring to our younger members and would love to see you Sunday morning!
Our History
Zion Methodist Church of Freysville has a spiritual heritage dating back to 1808. First established as a preaching place under the old Evangelical Association, Zion's first pastor was Jacob Frey. He was appointed by Jacob Albright, the founder and spiritual father of the Evangelical Association. Services were first held in area homes and barns. The church is the "Mother" church of all Evangelicals in York County, having been the first church formed.
The present church building was built in 1896. Various renovation projects have taken place and the addition of class rooms, restrooms, and a furnace room to the rear of the present building took place in 1978.
After several mergers, the name changed to Zion United Methodist. Today this beautiful church is known as Freysville Community Zion United Methodist Church and welcomes all.